Vision Rehabilitation: Light, Lenses, and Learning
This year Dr. Rob Fox will be providing lectures and workshops on using lenses, prisms, and syntonics in the developmental optometry practice. Whether you are new to syntonics or are already using it in your practice this year's program has much to offer. In addition to syntonic basic theory, there will be ample hands-on opportunities and case reports showing how to better apply these tools in the treatment of your patients. These include brain injury and learning-related cases. Dr. Fox will also show how to used lenses and prisms to improve outcomes in a variety of cases.
link to registration website: https://www.regonline.com/builder/site/?eventid=2017701
link to registration page: https://www.regonline.com/builder/site/Default.aspx?EventID=2017701
Intro to syntonics
Syntonics is a valuable tool in the optometric care of the vision therapy patient. Though it has been around almost as long as vision therapy, syntonics has recently gained favor as an effective treatment for TBI patients. This course will cover the basics of syntonics and will discuss its role in developmental optometric care.
Syntonic cases
Using a grand rounds format, cases will be analyzed to help attendees learn to manage cases using syntonics.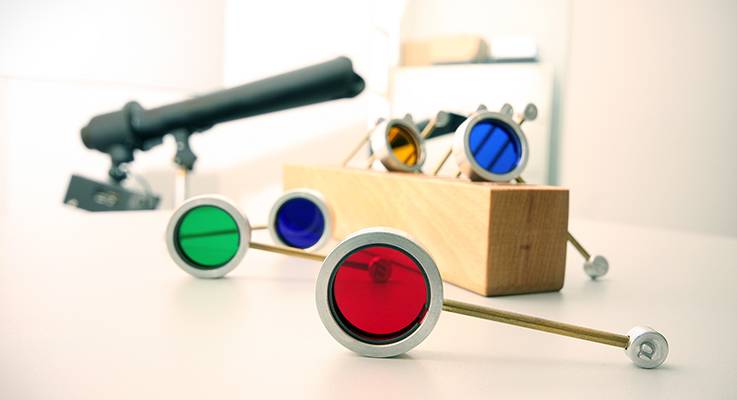 Lenses and prisms to improve strabismus and amblyopia outcomes
Lenses and prisms are a core feature of optometric care. Lenses can also be used to enhance outcomes and affect significant changes in visual function. The use of prisms and lenses in the treatment of amblyopia and strabismus are reviewed.
Prescribing for Traumatic Brain Injury
Lenses, prisms, and selective occlusion are key tools in the management of the patient with a TBI. The evaluation of the patient for lenses and prisms will be discussed. An overview of the effects of lenses will also be part of this discussion
Hands on Workshops/Labs: Prisms in VT room and Fields lab
Robert S. Fox, O.D., F.C.O.V.D.
Robert S. Fox, O.D., F.C.O.V.D., holds a B.S. degree in Biomedical Engineering from Rensselaer Polytechnic Institute, and a Doctor of Optometry degree from the SUNY-State College of Optometry. He completed a residency in Rehabilitative Optometry at the Northport V.A. Medical Center in 1986. A Fellow of the College of Optometry in Vision Development, Dr. Fox's practice in Latham, NY, is limited to developmental and rehabilitative optometry. In addition, Dr. Fox is on staff at the Sunnyview Rehabilitation Hospital in Schenectady, NY. His publications include articles in the Journal of Optometric Vision Development, Journal of Behavioral Optometry, Investigative Ophthalmology, and Brain Injury Professional.
Dr. Fox is currently Vice President of the College of Syntonic Optometry. In the past he has served as COVD's New York State Coordinator. Dr. Fox is a member of the review board for Optometry and Visual Performance. He is a Clinical Associate of the Optometric Extension Program (OEP). Dr. Fox has served on the professional advisory committee of the Brain Injury Association of New York State (BIANYS). He lives in Schenectady, NY, with his wife, Randy. In his free time he enjoys ice hockey, skiing, golf, and amateur radio.